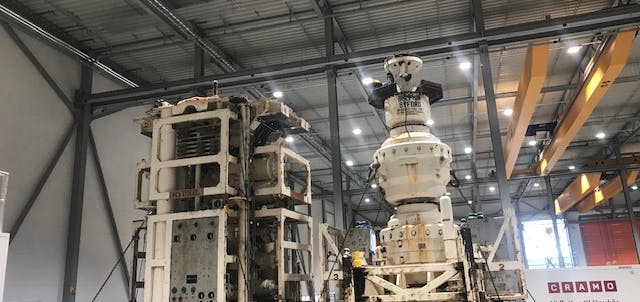 Description:
HYDRIL 18-3/4" 15,000 psi Compact Blowout Preventer (BOP) Stack, comprising:
Wellhead Connector (Cameron/GE)
Lower Triple Ram BOP
Upper Dual Ram BOP
Riser Connector/Mandrel
Lower Annular
Upper Annular
Coflexip Lines
Riser Adaptor
Year of Manufacture: 2015
API Standard 53 Compliant
Only used for the first 8 months from purchased and since preserved by GE.
LMRP comes complete with 1 x Blue GE P56 pod and 1 x Yellow GE56 pod, plus one other spare, API 17H ROV panels, DMAS system for closing both the casing shears and blind shears.
Original cost $30 Million +
Full Data Manuals, Certification for all associated components and GE Preservation report are available upon request.